Activities from January – December 2002
Activity

Cost

Date

Registered by/ Status

Slide Show on Nabra Valley (India) and K2

Free

26th Jan

Closed

Bike Clinics Cum Overnight Cycling

$5

2nd Feb

Closed

Cycling at Malaysia -:

For more information, please go to Cycling at Malaysia

$49(member), $53 (non-member)

23-24th Mar

Closed


Belumut Trek -:
For more information, please go to Belumut trek

$45

13-14 Apr

Closed

Gunung Stong and Ayam Trek -:

Go to Stong Hill to find out more about the place.
- And to find out more details about the trek itself, go to Gunung Stong and Ayam trek.

$155

24-28th May

Closed

Tree- Climbing

$20-25(estimated)

27th July

Closed

Scuba Diving Beginner Course (Open Dive at Pulau Dayang)

$400 (estimated)

8-11 August (Open dive at Dayang )

Closed

BBQ

Free

Nov

Closed
Local Trips
Slide show on Nabra Valley, Ladakh and Friendship Highway
Date: 26 Jan
Speaker: Jeannie
Jeannie Ong, a seasoned traveller, in her late 30s, has been travelling to many exoctic countries round the globe. Jeannie has written many article to Zhao Pao about her trip experience.
Sign up before 26 Jan

Nite Cycling cum bike clinics
Date: 2nd Feb
I/C: Stanley/ abi
Sign up before 28 Jan

Children Hike at Bukit Timah
Date: 16 March 2002
I/c: Chewmay/abi

Sign up before 1st March

Kayaking 1 star Personal Award
Date: 9/ 16 June 2002
I/c: Abi
Cost: $45.50 (2 years membership to SeaSport Club)+ $30 (course)
Venue: Kallang Sea Sports Club
Sign up before May

Overseas Trips
Overseas Cycling (Malaysia)
Rout: TG Belungor / Kota Tinggi / Singapore
Estimated Distance: 100km
Date: 9/10 March
Time and venue to be confirmed again
Estimated cost is about $40-50
Cost includes insurance, ferry, one night accomodation at Kota Tinggi, all meals & bike leader.
I/C:Stabley/Abi
Sign up before 1st Mar

Belumut Trek
Date: 13-14 April
I/C:Abi / Chewmay/ Helena
Sign up before 15th March
Cost : $45 (member) $49.50 (NM)
For more information, please go to Belumut trek
Stong Hill and Gunung Ayam
Main highlight: Caving at one of the oldest caves in Malaysia. Visit the highest waterfall in SEA
Date: 24-28 May
ic: Abi/ Chewmay/ Helena
Sign up before 1st April
Go to Stong Hill to find out more about the place.
And to find out more details about the trek itself, go to Gunung Stong and Ayam trek.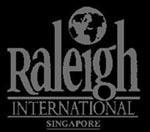 Operasis Raleigh Batam' 98
Raleigh International (Singapore ) in a joint effort with the Indonesian Red Cross Society in Batam, will launch its second youth development and community service expedition in the Riau Archipelago of Indonesia, Operasi Raleigh Batam '98 - Pulau Bertam. The aim of the expedition is to perform useful projects for a rural community and in the process, expose Singaporean and Indonesian youth to the challenges of performing service under arduous conditions. The project will give the volunteers the opportunity to develop leadership qualities, initiative, adaptability and a spirit of adventure.
Let's register together !! For more info, e-mail:x-venturer@geocities.com
Dragon boat Canoeing
Date: 16 May 99
Cost: $21 (member) $24(non-member)
Meeting Place: Pasir Ris MRT Station
I/C:Stanley
BGM Jam & Hop Nite
Date: 3 July 99
Place: Bedok CC
Cost: FREE!!!!!! (Buffet and Lucky Draws)
I/C: Bedok YEC
Y2K Night Cycling to Sentosa
Date: 8 August 99
Place: Bedok Stadium
Cost: Estimated $25
I/C: PA
August 99 Cycling Treasure Hunt Cum Carnival
Date: August 99
Place: Bedok CC
Cost:
I/C: Suet Ling
Local Activities
Night Hike at Bukit Timah
Date: 10 Jan 1998
Time and Venue: 10pm at Mac. Reservior
Cost: $5 includes refreshment
I/C: Stanley
Night Cycling
Date: 21st Feb 1998
Time and venue: 10pm at Bedok CC
Cost: $5 (bike) $18 (w/o bike)
I/C:Xianglin
One night at Pulau Ubin
Date: 21st March 1998
Time and Venue: 2pm at Changi Jetty
Cost: Not confirmed
I/C: Marnard
Courses
Basic Rock-climbing Course
Details:
13rd March 1998 ~ 7.30pm-10.30pm Theory on Rock Climbing
14th March 1998 ~ 2.00pm-6.00pm Wall-Climbing at Temasek Polytechnics
15th March 1998 ~ 9.00am-1.00pm Rock-climbing at Dairy Farm
Cost: $47 for students $52 for adults
Non-member plus $3
Closing date:1st March 1998
I/C: Abigail
For more information, pls refer to the fall factor's website,

Overseas Trekking
Gunung Kinabalu
10 May: Singapore - kota kinabalu (LD)
0600 Meet at Novetel Orchid Hotel for MAS coach to Senai Airport for flight to KK
1100 Arrive and transfer to Kinabalu Pk
1400 Slide show on Park natural wonders
1430 Lunch and check in formalities
1600 Park nature walk with visit to PArk Mountian Garden if time permits
1800 Dinner
2000 Overnight in Park Hostel

11 May: Mt Kinabalu Ascend (BLD)
0600 Rise and shine
0700 Breakfast
0800 Meet Mt guides and transfer by bus to Timphohon Gate
0830 Start of summit trail
1100 Packed lunch at Layang Layang
1800 Dinner at resturant
2000 Overnite at Laban Rata Rest. heated dormitory room

12 May: Summit Trail (BLD)
0200 Rise and shine for light breakfast
0230 Commence summit trail to Low's Peak
0545 Arrive for spectacular views of sunrise and surrounding landscape at Low's Peak
0700 Descend to Laban Rata
1000 Arrive Laban rata to collect back backpack and descend to Park HQ to recieve certificate.
1400 Lunch and transfer to Poring Hot Spring
1600 Arrive at Poring and proceed for hot sulphur bath
1930 Dinner at Poring Hostel
2000 Overnight at Poring Hostel

13 May: Poring Hot Spring (BLD)
0830 Breakfats
1000 Canopy walk
1200 Lunch
1300 Trek to waterfall and bat caves
1600 Transfer to Kota Kinabalu
1900 Dinner and overnite at KK

14 May: Island Excursion (BLD)
0800 Breakfast
0900 Depart by motorboat to isld
1000 Free and easy
1500 Depart for KK
1930 Dinner
15 May: White Water Rafting (BL)
0730 Breakfast
0830 Transfer by train to Padas Station (BBQ Lunch)
1900 Arrive KK for own activites and dinner (at own expense)

16 May: Kota Kinabalu/Singapore (B)
0800 Breakfast
1430 Arrive at Senai Airport and transfer to Singapore
1600 Home Sweet Home

Cost includes:
*Return domestic MAS flight (JB-KK) airport taxes
*All land/seas transfer including MAS coach transfer
*All necessary pemits *Water-rafting
*Accomodation on dormitory style basis *Climbing guides
*Insurance min $100000 coverage

Cost excludes
*Expense of personal nature
*Tips *Hard and soft drink, meal not indicated
Estimated cost: $650 (member) $660 (non-member)
Closing date: 1st April 1998
For enquiries, please call Augustine or Abigail
Berkelah waterfall
Date:10-12 April 1998
Day 1: (09/04/98) Thurs
2000 Meet in Bedok CC
2200 Depart for Sungei Berkelah by coach
Day 2: (10/04/98) Fri
0600 Reach Sungei Berkelah trailhead for breakfast
0700 Begin trekking
1100 Arrive campsite
1200 Lunch
1400 Rest and relax
1730 Dinner
Day 3: (11/04/98) Sat
0800 Breakfast
0900 Set off main fall with light day pack (Optional)
1200 Lunch
1300 Rest and relax
1700 Dinner
Day 4: (12/04/98) Sun
0800 Breakfast, break camp and set off trailhead
1400 Set off for Singapore
Cost $50 (member) $56 (non-member)
I/C:Chew May Closing Date:End March 1998
Pelapa Waterfall
Date: 6/7 June 1998
Cost: $40/45
Itinerary:
6/6/98,Sat (LD)
0830 Meet at Bedok CC
0930 Depart Bedok CC to Perlapah
1130 Report to Police Station
1200 Lunch
1230 Trek
1600 Set up Campsite
1700 Rest and Relax
1800 Dinner
2030 Night Hike
2200 Supper/Sing along
7/6/98, Sun (BL)
0800 Breakfast
0900 Break Camp
0930 Set off for trailhead
1130 Report to police
1200 Lunch in Town
1330 JB shopping (Duty free Shopping Centre)
1550 Depart from JB
1600 Reach Bedok CC
Note: Briefing cum training session: 24/5, 4pm and 31/5, 4.30pm
More information on regarding the briefing and training session, as well as "Things to Bring" List are available at Bedok CC.
I/C: Stanley and Chewmay
Overseas Trekking
3 days 2 nights at Mt Ophir
Date:31 July to 2 August 98
Fri 31st July'98
0830pm Meet at Tanjong Pagar Train Station.
0915pm Set off.
Sat 1st August'98
1200am Reach Segamat.
0200am Reach Base Camp and rest.
0600am Breakfast.
0700am Set off to Base Camp.
0800am Set off to trek.
1200am Lunch
0100pm Set off to summit.
0300pm Reach Summit.
0500pm Dinner.
0700pm Sing -A-Long session.
0900pm Star gazing & rest.
Sun 2nd August'98
0730am Breakfast.
0830am Set off to square pool.
1200pm Reach square pool for lunch.
0100pm Set off to Base Camp.
0230pm Reach Base Camp & wash up.
0500pm Set off by bus to Singapore.
1000pm Reach Singapore.
Cost: $50 (M) $55 (NM)
I/c:Maynard
Canoe to Southern Isld (Singapore)
Date:9-11th May 1998
Brief itinery:
Day 1: Depart from KLSSC at 2pm. Camp over night at Sister's isld/Hantu Isld
Day 2: Isld Hopping. Visit Raffles' Lighthouse (Optional).Camp over night at Sister's isld/Hantu Isld
Day 3: Depart for KLSSC
Participants required to attend one training sessions before the expedition.
Min qualification: Noivce
Novice Course: 25/26 April, 3 May
Training: 3 May Cost of the expedition without the noivce course: ~ $40/45 (member/non-member)
Cost inclusive of the novice course: $80
(Organized by Kallang SSC)
Round Island canoeing
Date: 8-10th August 1998
(Organized by Kallang SSC)
Local Trips
Overnite Cycling + BBQ
Date: 19-20 Oct 98
Sun
1pm : Gather at Bedok CC
1.30pm : Briefing
2pm : Set Off
6pm : Reach Changi Beach
6-9pm : BBQ
9-10.30pm : Breaking the ice
Mon
11pm - 2am : Nite Cycling
2am-8am : Zzzzzzz
8am - 9am : Washing up/Breaking tent
9am - 10am: Bkfast (own)
10am : Home Sweet Home

Cost: $8 (own bike) $14(rent bike)
I/C:Thiam
Canoe Orientation (Trip to Boat Quay)
Date: 4th Oct 98
9am : Meet at Lavender MRT
10am - 5 pm : Canoeing Cost: $8 (excludes lunch)
I/C:abi
BBQ
Date: 12 Dec 98
Place: PR Bungalow
Cost: $8
I/C:ChewMay
Overseas Trips
Cycling at Desaru
Date: 26-27 Sept 98
Cost: $50
I/C:Connie
Local Trips
Overnite Rd Island Cycling
Date: 9-10 Jan 99
Cost: $8 (own bike and member) $10(non-member)
$13 for bike
I/C:Thiam
Abseiling Course
Date: 2 Suns in Feb 99
Place: Toa Payoh Safra and Changi
Cost: abt $25 (excludes lunch)
I/C: Maynard
Overseas Trips
Backpacking Thailand
Date: April 99
Cost: abt $600
I/C:ChewMay